The majority of our builds are twin size mobile and park homes. These can be 20 x 6.8 Meters in size. Mobile Homes have an internal height restriction of 305 cms but no external restriction. This enables us to offer a selection of roof styles including standard vaulted ceiling, higher pitch truss roof, flat and mono-pitch roofs.
Our mobile homes don't necessarily have wheels. They are designed with a ring beam that allows the structure to be lifted.
Our standard vaulted ceiling mobile home.
The higher pitch 30 degree roof with trusses.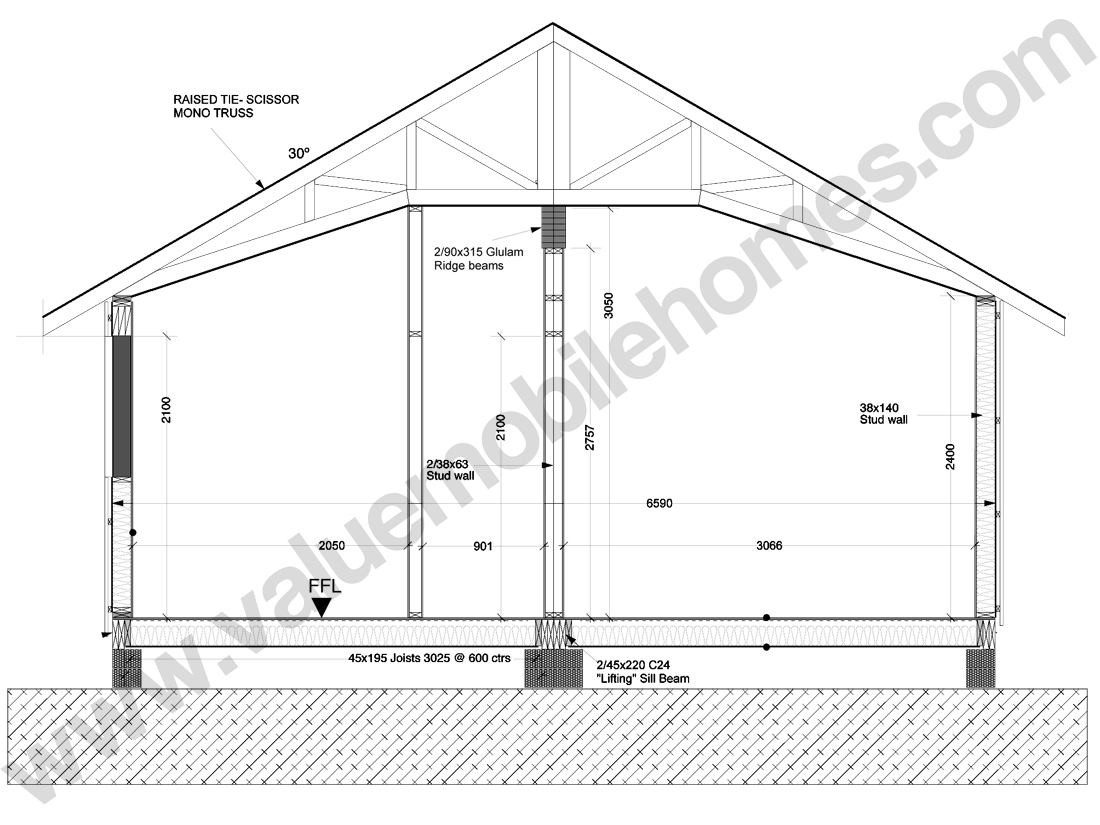 Lower height flat roof.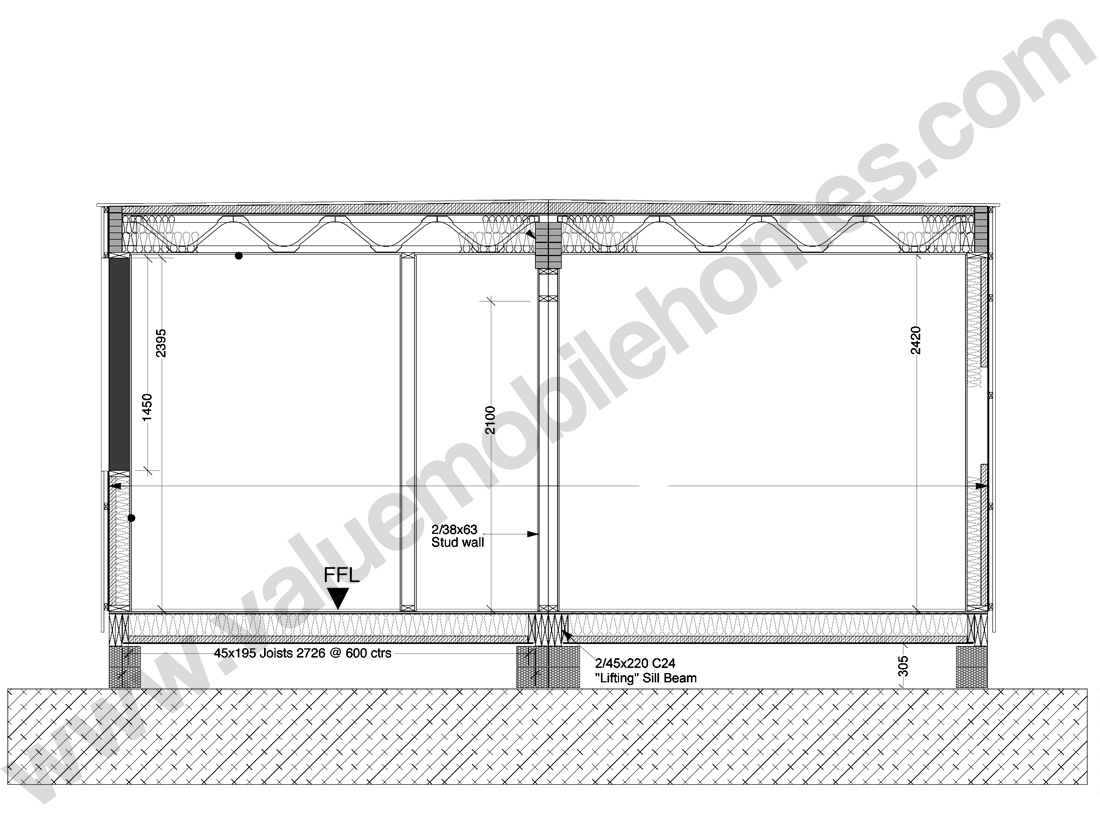 Mono-Pitch Sloping Roof.