A beautiful and well planned garden annexe mobile home. Featuring weatherboard cladding in sage green.
Metrotile roof

UPVC windows, soffit and fascia

Weatherboard cladding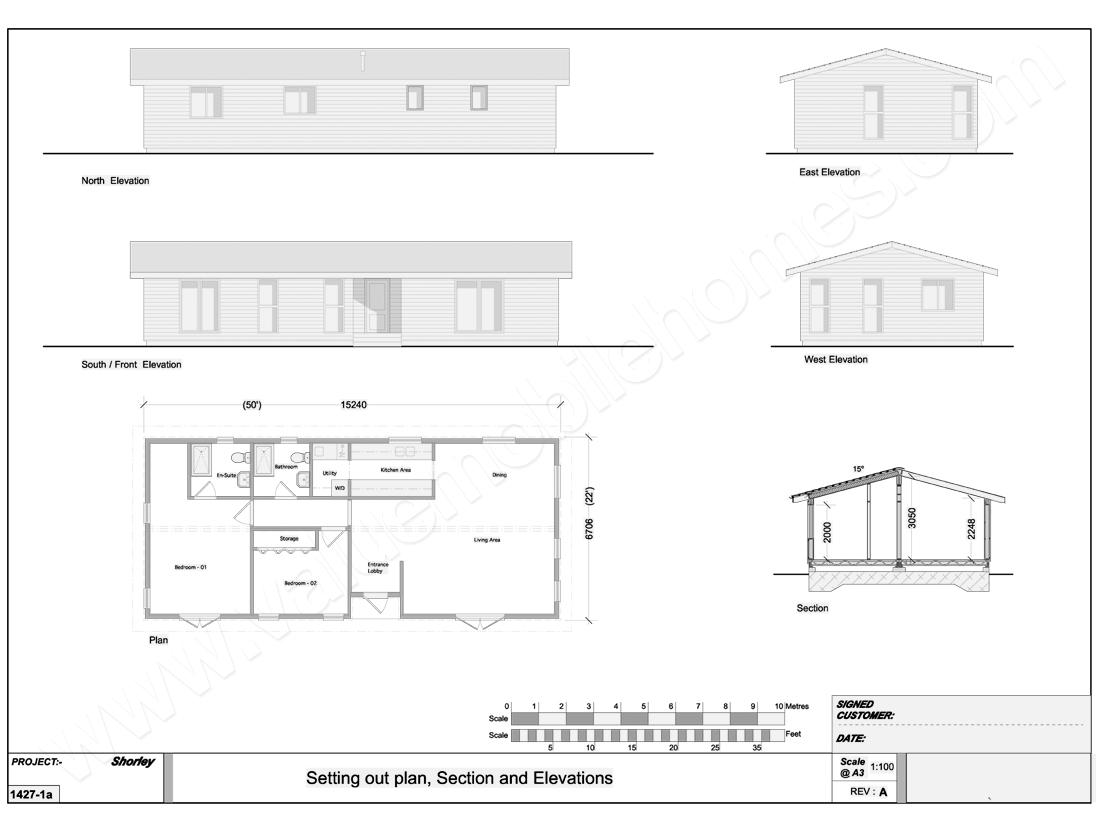 Discover the Charm of Yeovil's Garden Annexe Mobile Home: A Blend of Style and Functionality
Introduction: Nestled in the heart of Yeovil, a stunning example of modern living harmoniously blends with nature – the Garden Annexe Mobile Home. This exquisite property is a testament to thoughtful design and aesthetic appeal, offering a unique living experience.
Weatherboard Cladding in Sage Green: Aesthetic and Durability Combined The mobile home's exterior is adorned with weatherboard cladding, painted in a soothing sage green. This choice not only enhances its visual appeal but also ensures durability. The weatherboard cladding provides excellent insulation, is low maintenance, and is resistant to the harsh elements, making it an ideal choice for the mobile home's exterior.
A Roof that Stands Out: Metrotile Roofing Above, the home boasts a Metrotile roof, known for its strength and longevity. This lightweight yet robust roofing material adds a contemporary touch to the home while offering unparalleled protection against the elements. The Metrotile roof is not only visually appealing but also environmentally friendly, adding to the home's sustainable design.
UPVC Windows, Soffit, and Fascia: Energy Efficiency and Style The mobile home is equipped with UPVC windows, soffit, and fascia, which contribute to its energy efficiency and overall aesthetic. These features ensure minimal maintenance while providing excellent thermal insulation. The UPVC windows allow ample natural light to flood the interiors, creating a warm and welcoming ambiance.
Interior Design: A Harmony of Comfort and Elegance Inside, the mobile home surprises with its spacious and well-planned layout. Every inch of space is utilized efficiently, ensuring comfort without compromising on style. The interior design seamlessly blends modern elements with functional living, making it an ideal space for relaxation and entertainment.
The Ideal Garden Annexe: Blending with Nature This mobile home serves as a perfect garden annexe, offering a peaceful retreat in the midst of nature. Its design and location make it an ideal choice for those seeking a tranquil living space, close to the amenities of Yeovil yet away from the hustle and bustle of city life.
Conclusion: A Unique Living Experience Awaits in Yeovil The Garden Annexe Mobile Home in Yeovil is more than just a residence; it's a lifestyle choice. It represents a perfect blend of modern design, functionality, and harmony with nature. This property is a rare find for those seeking a unique living experience that combines the comforts of modern living with the tranquility of a natural setting.